Have you seen the Trumpets?
AFTER going down a storm at the Old Wine Vaults during the Faversham Hop Festival, the Trouser Trumpets have been spurred on to take over the town's theatre.

The Trumpets, led by Whitstable ice cream boffin "Captain" Steve Graham and his sidekick Jelly Jim Fisher, have booked the Arden Theatre for a two-night stint starting on Friday, October 8.

If the band's hop festival performance is anything to go by, members are likely to be joined on stage by a host of cheeky plastic sea creatures that will emerge from Steve's suitcase.

Tickets for the show When Did You Last See Your Trouser Trumpet are £8.50 from Hatters Hall, 69 Preston Street, Faversham, or Sundae Sundae, 62 Harbour Street, Whitstable. For details visit www. trousertrumpets.co.uk

Doors open at 8pm on both nights



The Jellybottys Anthology of Jellyfish

Most jellyfish are passive drifters that feed on small fish and zooplankton tthat become caught in their tentacles. Jellyfish have an incomplete digestive system , meaning that the same orifice is used for both food intake and waste expulsion. They are made up of a layer of epidermis, gastrodermis , and a thick jellylike layer called mesoglea that separates the epidermis from the gastrodermis.



Prof. Lampoonerees ElectroTweetactuator

...........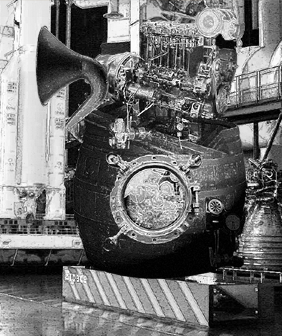 The Late Professor Lampooneree and Jellyfish will attempt to "tweet"through time and space from asecret laboratory somewhere in deepest Kent
A machine ,the only known hydroelectromagnetic tweetactulating modulating bichornial radiogram was descovered at the home of 19th century inventor Professor Randolph Burgendy Pookums Lampooneree The Third by his great grandson whilst exploring the inventors old laboritory. still running a simple 170 note modified paper playerpiano roll through a rudimentory turin machine.
The device was kept alive using a small water turbine from a natural spring.

The project is the brainchild of Dr Terry "JellyFish" Lampooneree. He believes that recent developements in our understanding of quantum physics could mean a two way conversation between time and space could be achieved. "We have already discussed the dangers of paradoxical episodes that could in theory destroy the known universe and every atom of matter it contains, but we believe that it would be really, REALLY cool to talk to a dude from the olden times, so we are going to do it anyway."
As for how Dr Terry got his Jellatinous nickname, he's keeping it close to his tendrils, at least for now.
Describing themselves as a novelty dance band with vocal refrain, the Trumpets are a group of talented musicians who perform their own and other artists' songs, but with a comical twist.
Gags, quips, and sometimes long sagas, courtesy of front man and comedy circuit stalwart Steve Graham and his sidekick Jelly Jim Fisher, punctuate lively renditions of upbeat songs.
Ukulele, saxophone, trumpet, trombone, euphonium, drums, keyboards, stylophone and washboards produce a big band sound, interspersed with interesting special effects, including a comedy horn.
If the band's hop festival performance, in the garden of the Old Wine Vaults, is anything to go by, they are likely to be joined on stage by a host of cheeky, plastic sea creatures that will emerge from Steve's suitcase.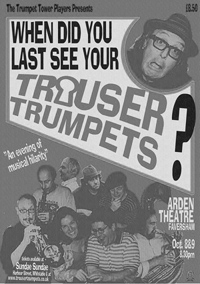 Themes for jokes at the Whitstable group's last Faversham gig included bottled water and the first half of the set concluded with a kazoo-heavy version of The Carpenters' Close to You, complete with Steve getting up close and personal with a woman in the audience.
Next week, the zany nine-piece invite fans, and curious newcomers, to join them at The Arden for their latest show - When Did You Last See The Trouser Trumpets? An Evening of Musical Hilarity - which will run for two consecutive nights.
The Trouser Trumpets Players present When Did You Last See The Trouser Trumpets? An Evening of Musical Hilarity, at the Arden Theatre, Leslie Smith Drive, Faversham on Friday and Saturday, October 8 and 9. Doors open at 8pm for an 8.30pm start.
Tickets cost £8.50 and are available from Hatters Hall, 69 Preston Street, Faversham, or Sundae Sundae, 62 Harbour Street, Whitstable. For more information go to
Trouser Trumpets play Whitstable Food Friday

WHEN four members of TheTrouser Trumpets walked out in the pouring rain one day, it was labelled Mac Friday by the rest of the group.
Two years on, the band members - and their new raincoats - celebrate Food Friday with their first big gig of 2008.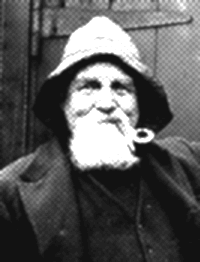 Traditional local shanty

"when an oysters backs turn black
a storm in fact's a forming
but should it stay a ghostly grey
most likely it will be OK"

The 10-piece are at the Food Centre in Whitstable with new songs and platters, and promising a wild night to celebrate the Food centre's twenty fifth anniversary. But nothing was as wild as that wet day in June 2006 .
"It was referred to as Mac Friday," said drummer Noogy Fisher, now 63.
"We were at rehearsal and things got a bit rough outside. One person decided to leave and then three others also said they were off. They all seemed to lose faith in the tin hut we were using*.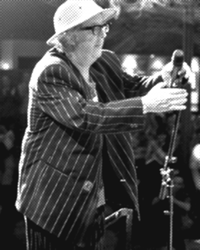 ...
...Captain Steve, Bottled Water
"They were the only members who had remembered their macs, careless of the others I know, but it happens".
"Those of us who were left were determined to keep going. We cancelled a couple of numbers that night, but apart from that we went from strength to strength."

A Jellyfish Writes...
Blimey, wot about them immortal Turritopsis nutricula coming around here with thier ability to both reproduce and then revert back to a pre adolecent state and do the whole jolly barndance all over again add infinitum. Makes me sick.
I'm not AGAINST Turritopsis nutricula as a genus, good luck to them. But it's one rule for the immortal and another for the poor old working Aurelia aurita .

And if thats not taking the mucus, some fella's at an outfit called called Festo have only gone and built a giant robot jellyfish out of something called AirJelly for goodness sakes.
Its not like the old days.. You couldn't move for plankton and the occasional tunicate larvae back then. I blame the Giant Squid!

Had one of those Essex razorclams in me gastrovascular cavity the other day. Very nice indeed!.
....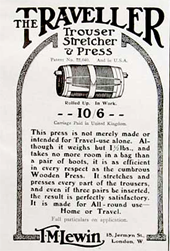 Former stand-up comic Steve Graham - who runs Whitstable ice cream shop Sundae Sundae - is the lead singer. "Steve makes a perfect ham roll as lead singer and chef as we like to combine music with some cuisine," added Noogy."People watching us for the first time can expect the nearest thing you could imagine to a Jamie Oliver vaudeville act,"

The band also includes Pete Cook (Sax) Laurence Fletcher (Sax/Claranet) Dee Strauss (trombone); Malcolm Walton (trumpet); Jerry Birch (sousaphone); Jelly Jim (banjolele - a cross between a banjo and ukele); IJ (keyboards) and Trevor Stevenson (washboard).

"We try to combine very good music with humous. We also take contemporary songs and give them a twist of lemon. We mix a mango with Hey Jude by the Beatles and a savory version of Close to You by the Carpenters. They are as contemporary as we get."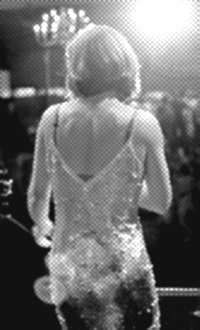 ......
...Diane Strauss : "Trombone"
Noogy formed the Trouser Trumpets over a pint of whelks in the Old Neptune pub with Jelly Jim. Both are fans of jazz-rock comedy combo the Bonzo Dog Doo-Dah Band and 50s television cook Fanny Craddock, who would make brilliant soups after a funny piece of music.
"Beautiful dishes would be interrupted by a flugal horn or pun going off," said Noogs.
"Fanny didn't enjoy music that took itself too seriously and that's the aim of the band - to put some humour (and humous of course) back in to music".
Lets hope its not a case of too many cooks on the night , or it may become known as Big - Mac Friday